How to download mockups in bulk?
Upload your design once and it is automatically placed on every mockup you've saved in Your Collections. Hit download and you'll get a full package of the collection with your design as a .zip file.
How to download collected mockups in bulk?
1
Click on the avatar of your Smartmockups account and select Your Collections from the dropdown menu.

2
Choose a mockup collection.
3
Upload your design to all mockups by clicking Upload your image.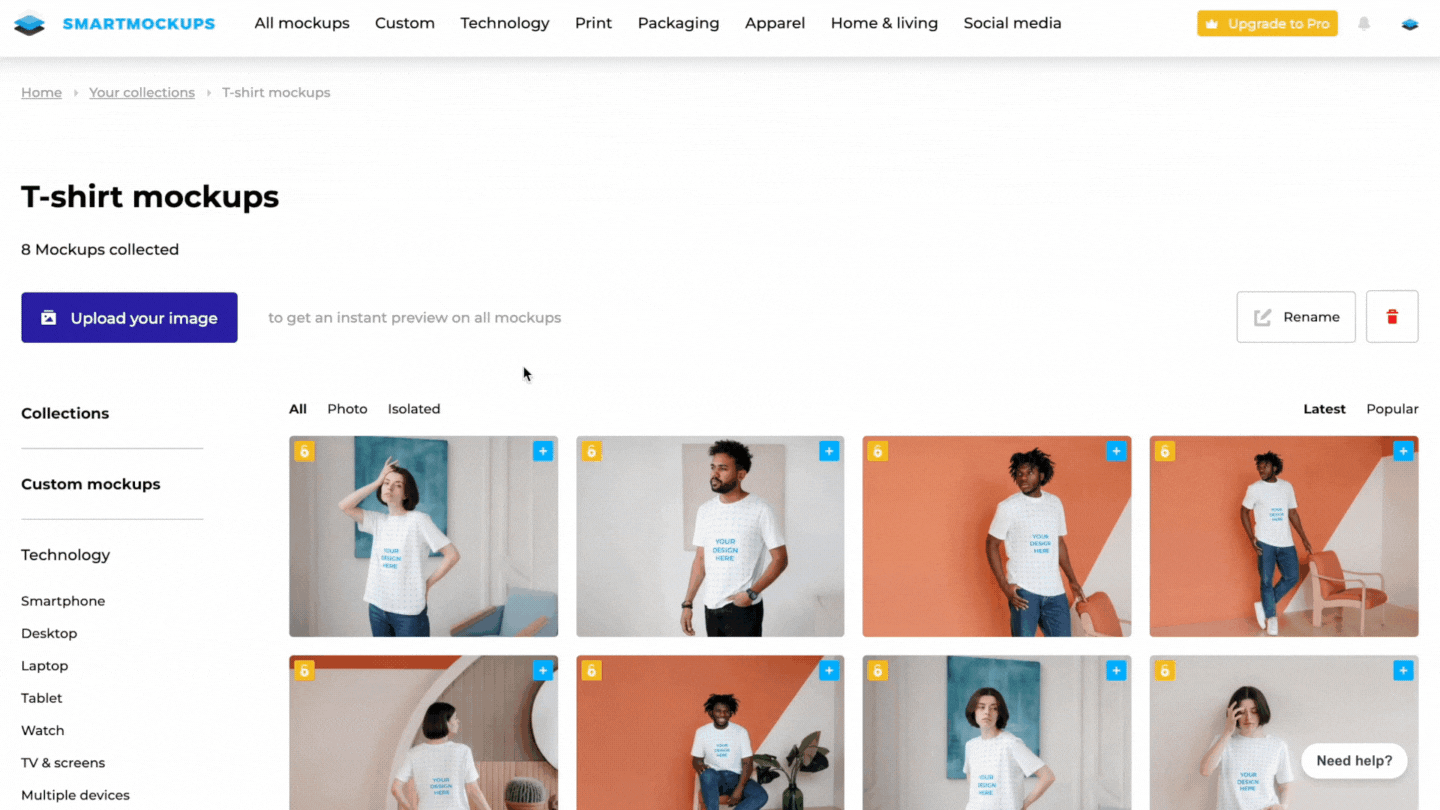 4
Click Download to download all mockups from the entire collection.
💡 Note: You can't put your custom mockups into collections to use the bulk export feature.